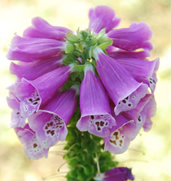 Extensive Dye Plant Collection
Within a very short time the Laboratory for the Research Development of Natural Dyes, established in 2010 by the Turkish Cultural Foundation, amassed the world's most extensive collection of natural dye plants, dye insects and natural organic pigments.
This laboratory contains the most important natural organic dyestuffs of Turkey and the world.
The most extensive known collection of natural dyes and pigments is the "Vienna Raw Material Collection" in the Vienna University of Technology. The compilation of this collection began in 1815, and today, the number of natural dyes and pigment totals 250. Our laboratory holds
612

natural dye insects and plants
, some of them extremely rare, the world's largest natural dyestuff resource.